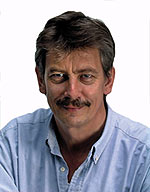 Hajo Banzhaf 1949-2009
The leading german tarot authority Hajo Banzhaf passed away on 11th February 2009, at the age of 59. His wife, Brigitte Theler-Banzhaf, passed away on December 2007. Mr. Banzhaf authored and co-authored 21 books on astrology and tarot, and also co-founded the first Tarot Association in Germany (2003). He likewise owned the website www.tarot.de, visited daily by about 20.000 users, and offering a large Tarot Forum. Before entering the world of astrology and tarot, Mr. Banzhaf studied philosophy at the university of Münster, and later on had a successful career in a private bank in Munich. As a teacher he was particularly interested in how to use the tarot in a practical way. He was well versed in esoteric studies, but always sought to bring theory into practice.
English translations of his (and co-authored) tarot books include:
The Tarot Handbook
Tarot and the Journey of the Hero
The Crowley Tarot: The Handbook to the Cards
Keywords for the Crowley Tarot
Tarot As Your Companion: A Practical Guide to the Rider-Waite and Crowley Thoth Tarot Decks
About his initial contact with the tarot cards he writes:
"I thank that mysterious lady dressed in black who gave me an appointment at the midnight hour more than 20 years ago when I saw the tarot cards for the first time in my life. She was a Polish Jew and stayed in Munich not for long. I do not know her name nor where she is now. Looking back from now, our meeting turned out to be a crossroad that has changed my life completely." (Acknowledgments in Tarot and the Journey of the Hero)
There's an interview in english, "Tarot – the World of Symbols" from Spring 2008 here.
"If you study the world of symbols you will never come to an end or to a ground. You can look deeper and deeper and you will understand more and more. So it is a never-ending secret." (Hajo Banzhaf)